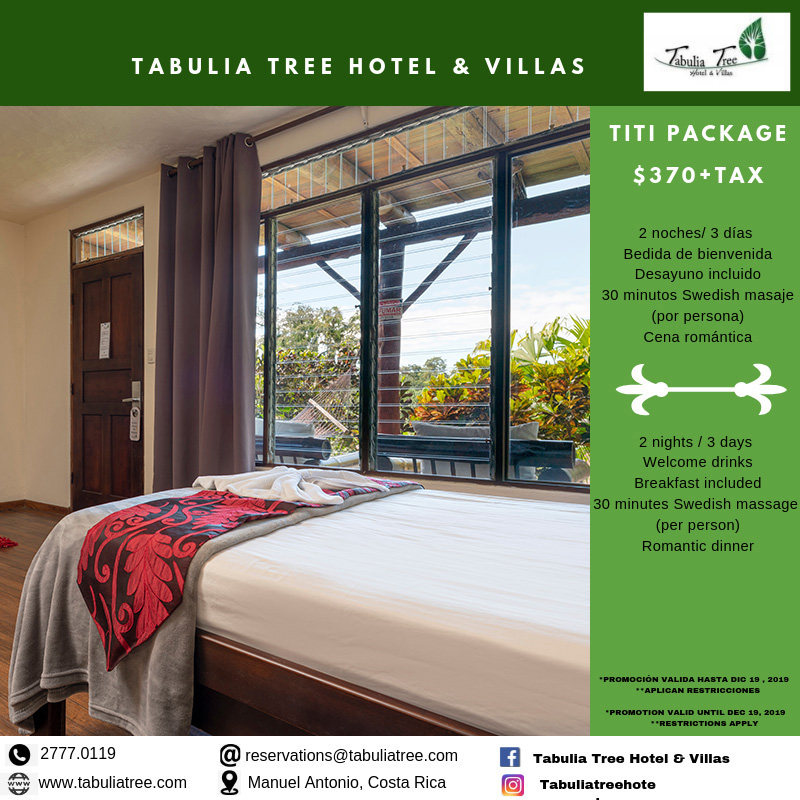 Thanks for visiting Tabulia Tree Hotel!.
Conscious about our sensitive natural environment we - at Tabulia Tree Hotel - are very cautious on how we interact with nature. Our hotel has been designed to blend in the stunning rainforest of Manuel Antonio and with this awareness in mind, electric powered transportation on property is always available for our guest.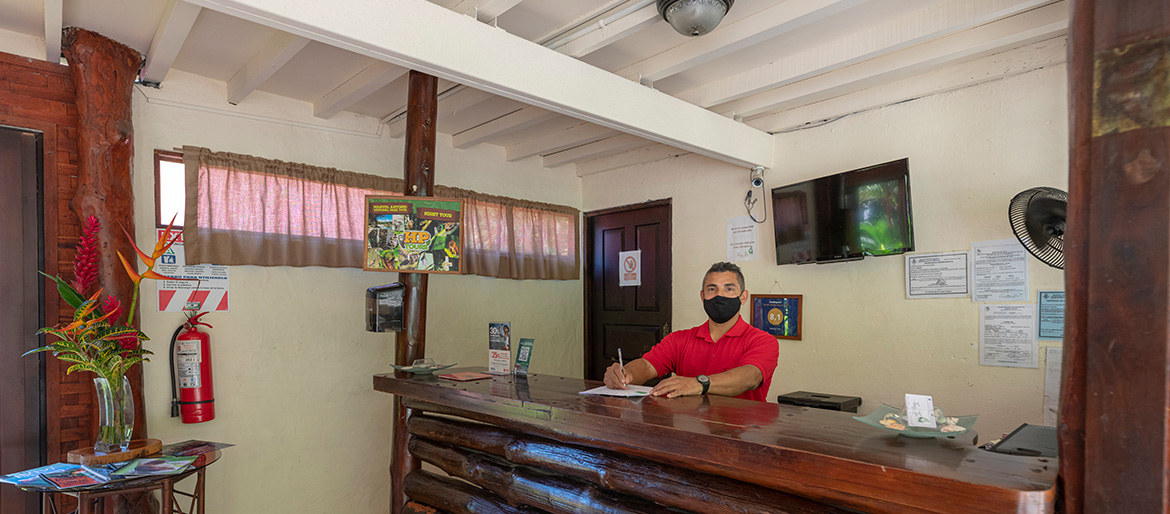 All of our rooms are provided with A/C, ceiling fan, private bathroom with hot water and TV with cable system, and WiFi is available in public areas, such as around our swimming pool, gardens and at our restaurant Bambu Jam.

Located only 4 miles from the Manuel Antonio National Park (according to Forbes, one of the "The World's Most Beautiful National Parks"), Hotel Tabulia Tree can truly help you enjoy the vacation you deserve.